Bingo
This is Bingo, DR's dog that came to live with him a few months ago.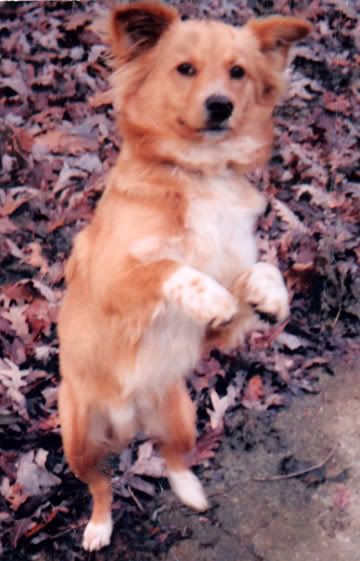 Sadly, Bingo is missing. DR has become a fixture at the pound. He's been going over there every morning after work in hopes of finding him. He even neglected to pay his power bill last week in order to have the money at hand to bail Bingo out of doggie jail.
That should tell you a lot about how much he loves that dog. He went without power for three days so that he would have the extra cash to rescue Bingo from the pound. I would have spotted him the money for it, but he doesn't like to ask for help.
Anyway, we've drove around and checked all the nearby roads, so I am fairly confident that he wasn't hit by a car. I tend to think someone has picked him up (he'll get in a truck with just about anybody).
As Bigger Brother pointed out, this has hurt DR worse than his wife leaving him. Mostly because, unlike his ex-wife, the dog actually loved him.