New arrival, Volume II
The bride played midwife tonight/this morning and delivered a bouncing baby boy this time. He gave us a bit of a scare as he was trying to come out upside down, but he managed to right himself and with a little help from sweetie, came right out.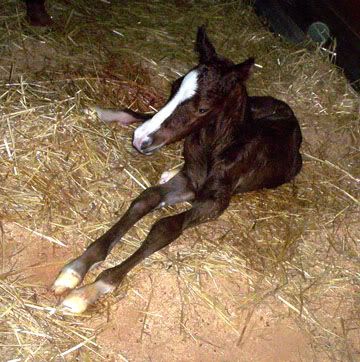 He's less than five minutes old here...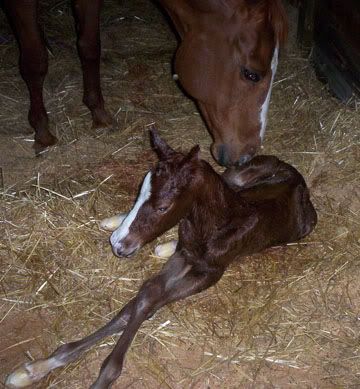 Lucy cleaning him off and making sure he's all in one piece...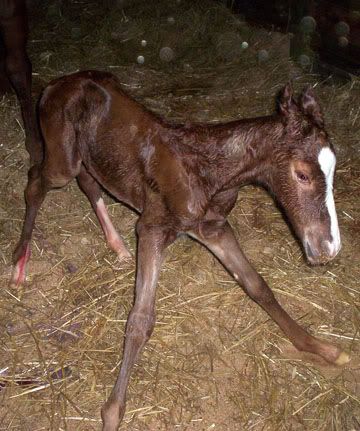 Junior attempts his first steps...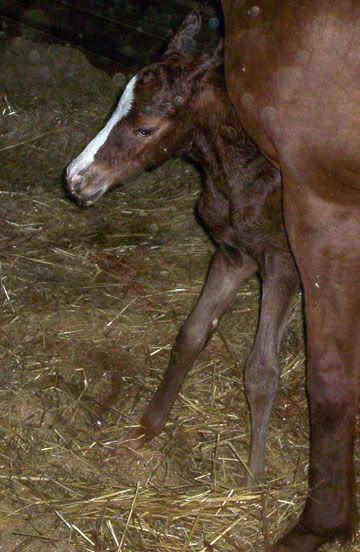 He's up and moving, with a little help from mom...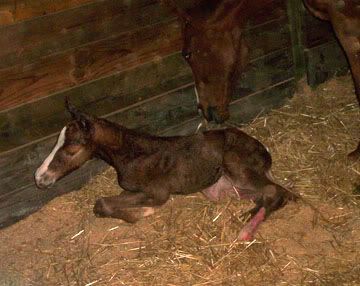 And that pretty well had him worn out for a while, so he decided to take a break.
And that's it for now. It's 2:15am and I have to work tomorrow (today!). More photos tonight or tomorrow, along with all the sordid details that I'm too tired to write about right now.