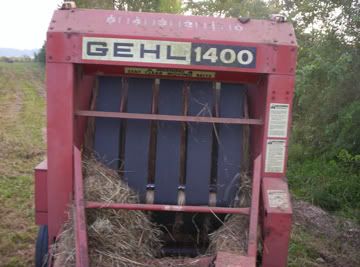 This is the round baler when it's actually working... I shouldn't complain. I rolled 40 bales with it all told. Would've likely rolled 40 or 50 more had that bearing not went out. As it was, TC rolled it with Larry's JD 435.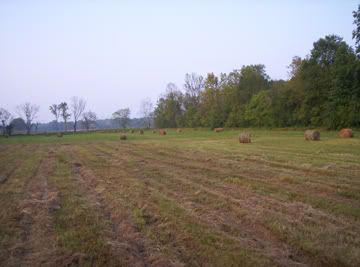 Part of it here. I think we got thirty-two rolls off this field.
More nonsense later.