Of blind hogs and acorns
I mentioned several months ago that I'd dragged home a
broken tedder
. It sat in the weeds until about three weeks ago, when bigger brother pulled it out and did a little welding on it.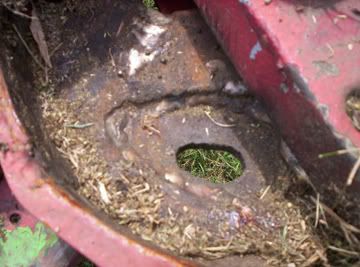 This is the "knuckle" that the wing folds back on. It was broke in half and I had my doubts about whether it would work to try and weld it back together. I am pleased to report that I was wrong.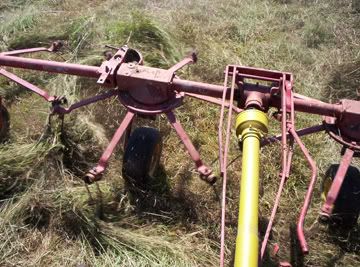 I ran it for several hours and covered over thirty acres of very rough ground with nary a problem.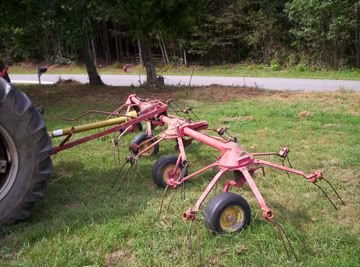 I had to buy a new driveshaft for it... the driveshaft cost more than than the tedder itself. A new tedder, depending on brand, would run anywhere between $2,000 and $5,000. A good working used one will run from $800 to $2000+, again depending on the brand.
Including the driveshaft, my gas to go get the thing, two cans of fix-a-flat for the tires and a handfull of welding rods, I have about $225 in it.
This is one rusty piece of junk that can be chalked up as a successfull Moron Project™.
Moron Project is a registered trademark of Possumblog International, LLC