For once, it wasn't my fault
Lookee what bigger brother done went and done.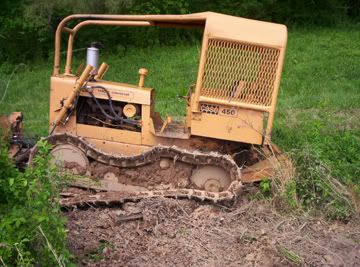 An' this was after I told him that track had too much slack in it and needed to be run out...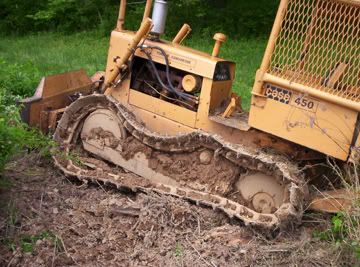 It was a little too muddy to mess with yesterday after this happened, but later this week when it dries it shouldn't be too much of a problem to get it back on. It should be a lot easier than putting 'em back on the Caterpiller. We'll see what happens.